About Us
Kennel Hubertus was selected and registered as our kennel name in 1984 by this time I had trained and hunted with Deutsch-Langhaars for over 10 years having got my first one in 1974. Hubertus was selected as our kennel name after Saint Hubertus who is credited by european hunters as being the father of conservation there. His widley recognized symbol is a stag wih a cross between its antlers.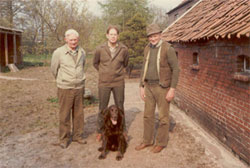 I have hunted,tested and trained Deutsch-Langhaars for over 30 years and feel this is the best gun dog for the on foot hunter here in North America. The Deutsch-Langhaars at Kennel Hubertus are a result of numerous trips to Europe to observe dogs in the field both hunting and at tests.I have also imported more than 30 dogs from Europe and successfully tested over 20 in various hunting tests.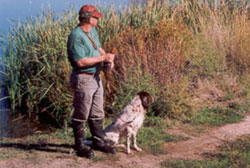 Kennel Hubertus is located in the game rich uplands of central Washington State which gives us a great advantage in training and testing our dogs.